Welcome to my website!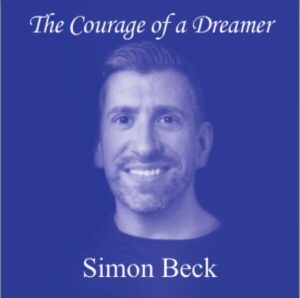 Thank you so much for your interest in my music making.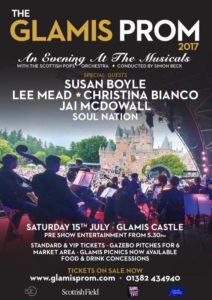 Radio play
So grateful to my friends, Paul & Maureen at Sunday Showtunes, for playing Use What You Got from my album, The Courage of a Dreamer on air today (26/03/2017) [See the link at the bottom of this page]
Big thanks to Mark Petty for playing 3 tracks from my album The Courage of a Dreamer as part of his Crush of the Week on his radio show Midday Mixtape for theradiocollective.com (08/01/2017)
Here's the latest video promoting Just A Boy, the song written especially for me by my South African friend, singer-songwriter Machiel Roets. It was written about, and is forever dedicated to, my friend Dr Paul Whittaker OBE. I hope you like it.
Let me know what you think either on the SHOP page (scroll down to 'Reviews') or send me a message via the CONTACT page
Currently
Co-creating (as music director) a new one-woman show for my 'old' Les Miz chum, Catherine Digges, débuting at The Pheasantry, July 9th
23 years (and continuing) vocal coaching in private practice (singer)
6 years (and continuing) conducting coaching in private practice (conductor)
As well as teaching piano/conducting technique (music director students), and performance coaching (MA/BA performers) at Mountview Academy of Theatre Arts
Most recently
Just finished working alongside Maestro Gareth Valentine, workshopping a new piece of musical theatre with director Lyndsey Turner, playwright Lucy Kirkwood, and composer Tom Basden, for the National Theatre (Feb/March)
also, workshops at Arts Educational Schools, London
In December 2016 I was music director for Anderson & Petty's Christmas concert at the St James Theatre, Studio. Starring Haydn Oakley, Gloria Onitiri, Jaime Adler, Ilan Galkoff, Harriet Turnbull, Katie Brayben, Laura Jane Matthewson, Amy Lennox, Julie Legrand, Christopher Howell, Carolyn Maitland, Natasha J Barnes, Lynne Wilmot, Laura Main, Declan Egan, James Cunningham, Nathaniel Morrison, Vicky Hoyles, The West End Gospel Choir, and Justine Balmer.
Thanks for taking the time to drop in ….
Simon x
[I'm singing at 00:40:24] … there's an interview with The Curtain Up Show posted further down below ….
Have a listen to an interview I gave with my friends Tim McArthur & Nathan Matthews at The Curtain Up Show
 (my segment starts at 28:30)